651-371-0036
Landline from HASTINGS - DAKOTA, MN
Verbal notation of the phone number:
six five one _ three seven one _ zero zero three six
NEW Feature!
Summary information about this phone number is now also available in audio format!
Please wait, the audio player is loading

2
PHONE SPAM REPORTS
2x for unwanted call
Posted reports
Other Spam
March 02, 2022
Unwanted Call
Other Spam
February 17, 2022
Unwanted Call
Additional data for Area Code 651, prefix 371
Carrier:
ONVOY, LLC MN
Timezone:
Central (GMT -06:00) Observes DST? Yes
Rate Center:
HASTINGS
OCN:
184D
MSA_CBSA:
Minneapolis-St. Paul-Bloomington, MN-WI
Code: 33460
Lat:
44.71461700
Lon:
-92.86121400
Useful Statistics
Detailed information about how many times 6513710036 was reported for specific SPAM category.
What does the most reported category mean?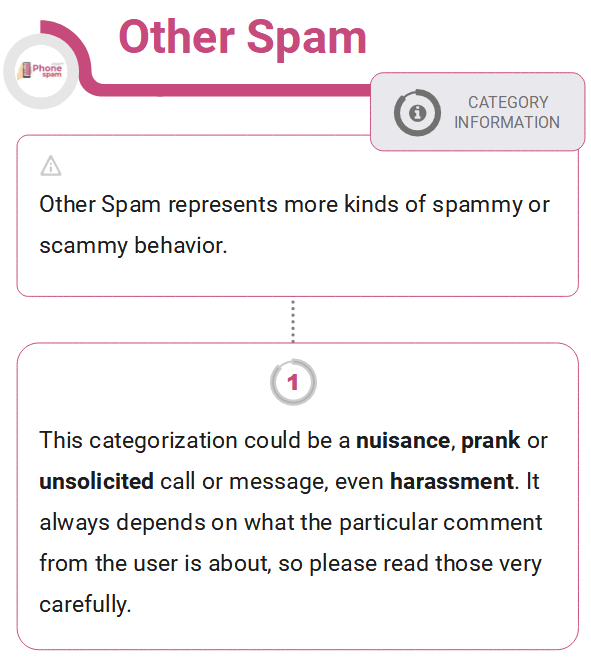 Other reported phone numbers