210-664-0857
Landline from SAN ANTONIO - BEXAR, TX
3
PHONE SPAM REPORTS
3x for unwanted call
Reports with COMMENTS
Other Spam
August 26, 2020
Unwanted Call
Went to speak as soon as I answered like they might have been talking to someone else, I said hello and they hung up.
Other reports
Only Ringing / No Voices
September 25, 2020
Unwanted Call
Other Spam
July 08, 2020
Unwanted Call
Additional data for Area Code 210, prefix 664
Carrier:
AIRUS, INC. - TX
Timezone:
Central (GMT -06:00) Observes DST? Yes
Rate Center:
SANANTONIO
OCN:
951F
MSA_CBSA:
San Antonio-New Braunfels, TX
Code: 41700
Lat:
29.41905100
Lon:
-98.48419100
SEARCH WHO OWNS THAT NUMBER
BeenVerified.com
Useful Statistics
Detailed information about how many times 2106640857 was reported for specific SPAM category.
What does the most reported category mean?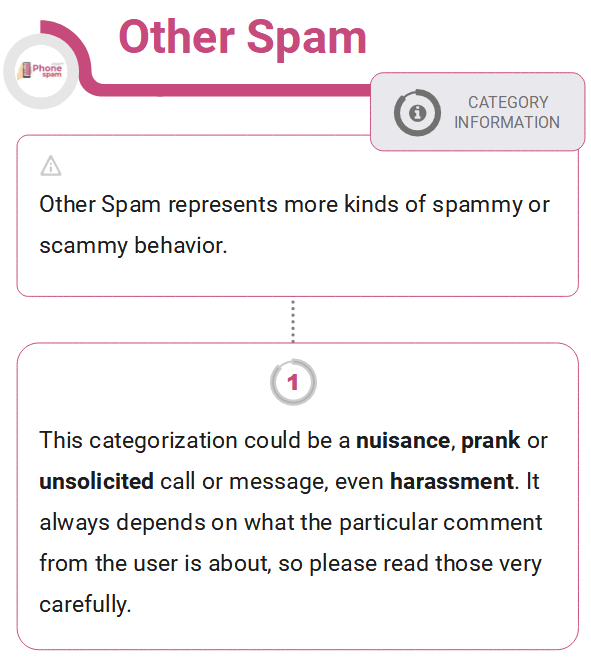 Other reported phone numbers