209-554-9427
Landline from MODESTO - STANISLAUS, CA.
3
PHONE SPAM REPORTS
3x for unwanted call
(209) 554-9427 is mostly reported for:
Other Spam
Reports with COMMENTS
Other Spam
February 23, 2021
Unwanted Call
Calls and says my first name when answering machine comes on.....as if I picked it up. Then immediately hangs up. Same thing, same man's voice from other numbers as well.
Other reports
SEARCH WHO OWNS THAT NUMBER
sponsored by BeenVerified.com
Additional data for Area Code 209, prefix 554
Carrier:
ONVOY, LLC - CA
Timezone:
Pacific (GMT -08:00) Observes DST? Yes
Rate Center:
MODESTO
OCN:
649C
MSA_CBSA:
Modesto, CA
Code: 33700
Lat:
37.63605900
Useful Statistics
Detailed information about how many times 2095549427 was reported for specific SPAM category.
What does the most reported category mean?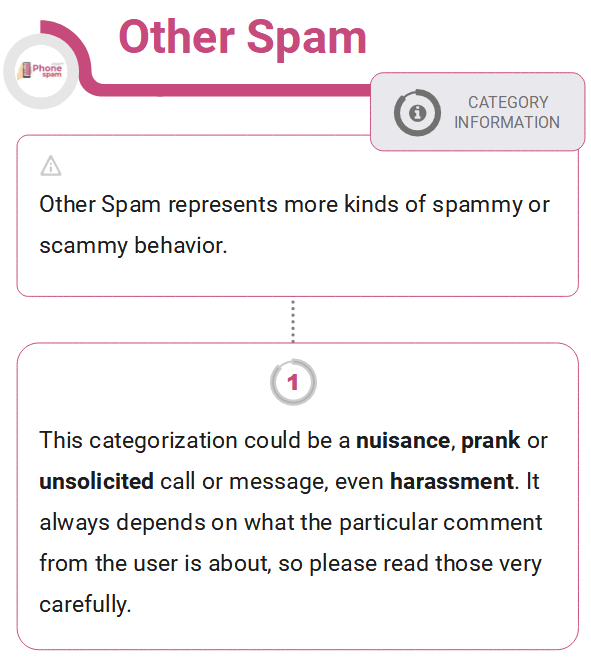 Other reported phone numbers