201-380-1700
Landline from JERSEY CITY - HUDSON, NJ
Verbal notation of the phone number:
two zero one _ three eight zero _ one seven zero zero
NEW Feature!
Summary information about this phone number is now also available in audio format!
Please wait, the audio player is loading

2
PHONE SPAM REPORTS
2x for unwanted call
Posted reports
Other Spam
SUBMITTED 2x ON

November 10, 2019
Unwanted Call
Additional data for Area Code 201, prefix 380
Carrier:
PEERLESS NETWORK OF NEW JERSEY, LLC - NJ
Timezone:
Eastern (GMT -05:00) Observes DST? Yes
Rate Center:
KEARNY
OCN:
264F
MSA_CBSA:
New York-Newark-Jersey City, NY-NJ-PA
Code: 35620
Lat:
40.71993800
Lon:
-74.04661600
Useful Statistics
Detailed information about how many times 2013801700 was reported for specific SPAM category.
What does the most reported category mean?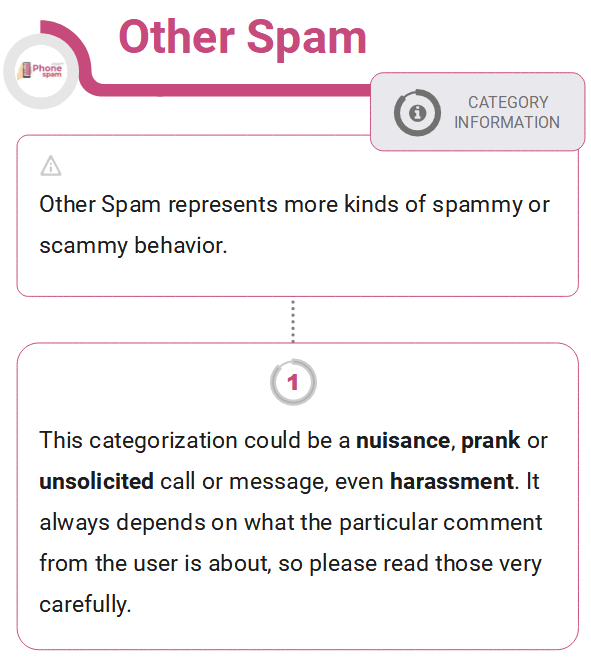 Other reported phone numbers