201-241-2313
Wireless from HACKENSACK - BERGEN, NJ
4
PHONE SPAM REPORTS
4x for unwanted call
Reports with COMMENTS
Other Spam
November 12, 2021
Unwanted Call
Person called with an incorrect first name and my maiden name which I haven't used in 15 years. Total Scam.
Other Spam
October 07, 2021
Unwanted Call
Got a call from them for my son. Asked him to call a phone number and gave a file number. He called. It was spam. I think the next thing out of their mouths was trying to get him to pay money. But it was not real so we hung up.
BeenVerified.com
Other reports
Other Spam
September 06, 2021
Unwanted Call
Other Spam
July 06, 2021
Unwanted Call
Additional data for Area Code 201, prefix 241
Carrier:
CELLCO PARTNERSHIP DBA VERIZON WIRELESS - NJ
Timezone:
Eastern (GMT -05:00) Observes DST? Yes
Rate Center:
JERSEYCITY
OCN:
6391
MSA_CBSA:
New York-Newark-Jersey City, NY-NJ-PA
Code: 35620
Lat:
40.88906000
Lon:
-74.04610400
Useful Statistics
Detailed information about how many times 2012412313 was reported for specific SPAM category.
What does the most reported category mean?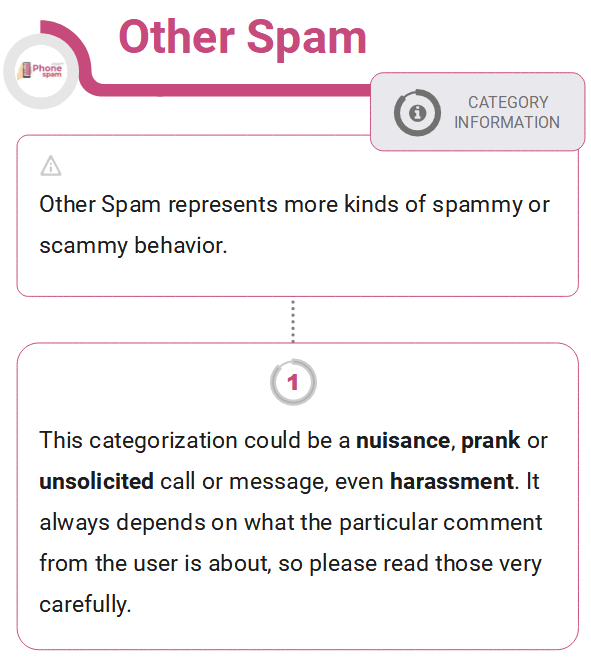 Other reported phone numbers