201-228-3151
Landline from ROCHELLE PARK - BERGEN, NJ
3
PHONE SPAM REPORTS
3x for unwanted call
Posted reports
Telemarketing
October 02, 2019
Unwanted Call
Trying to sell a product/service.
Telemarketing
September 24, 2019
Unwanted Call
Telemarketing
September 19, 2019
Unwanted Call
Additional data for Area Code 201, prefix 228
Carrier:
AT&T LOCAL
Timezone:
Eastern (GMT -05:00) Observes DST? Yes
Rate Center:
LEONIA
OCN:
7421
MSA_CBSA:
New York-Newark-Jersey City, NY-NJ-PA
Code: 35620
Lat:
40.90714800
Lon:
-74.07922700
BeenVerified.com
Useful Statistics
Detailed information about how many times 2012283151 was reported for specific SPAM category.
What does the most reported category mean?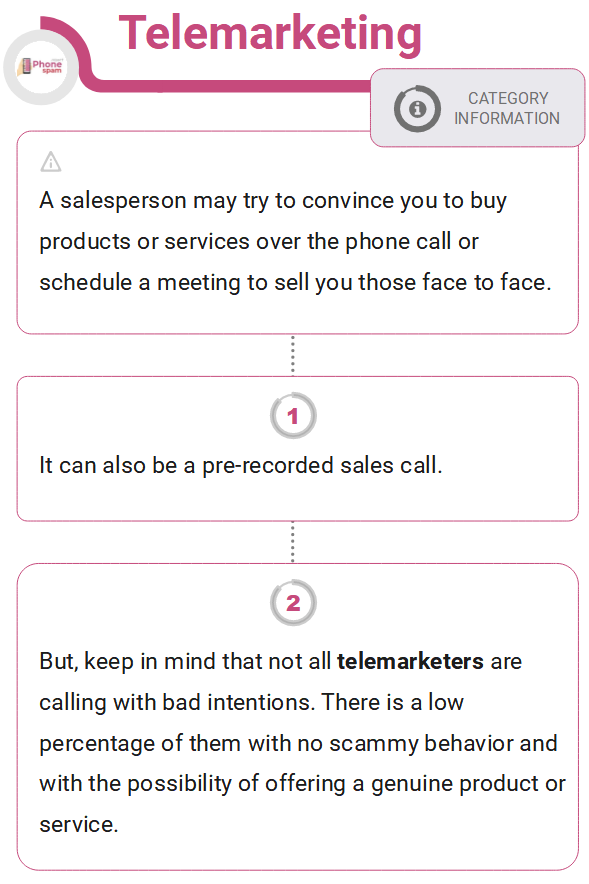 Other reported phone numbers