About PhoneSpam.Report
We are building a huge and highly trusted community to fight phone spam since 2019.
Huge Database
We offer more than 7.2 MILLION reports that have been accumulated from the publicly available sources like FTC or FCC and especially from our users.
P.S. the reports are growing every day!
Easy to Use
It is no secret that you want to uncover who just called in a fast, secure, and easy way! Start your search now to get all the data available.
Easy peasy!
Our Mission
Nobody has to fear when an unknown phone number calls!
Telemarketers, robocallers, spammers, scammers. It is a neverending story ... Let's change it together!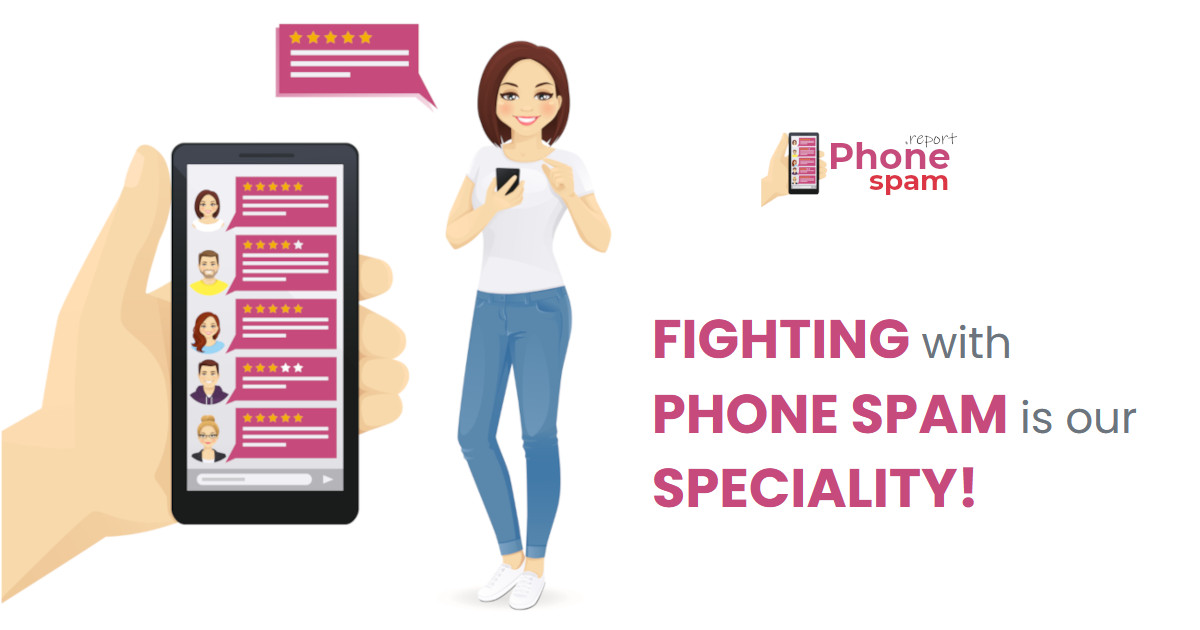 The purpose of our website
We can say that it is a reverse phone lookup directory. Well, that may be correct, but not completely. Our purpose is to fight phone spam and scam. Because of that, the better identification is a phone spam lookup directory.
When you visit the phone detail page on our website, the first thing you can see is the categorization of that phone, so you know straight away if it is spam or not. With this kind of information, you can now decide what to do - pick up the call, decline it, or let it ring and pretend you are not there :)
Our Approach
Our focus is on the quality of the results. We are constantly monitoring and moderating reports posted on our website.
But it may happen ...
Somebody reported your own phone number or posted comment with false information ... Oops!
We got this situation covered, don't worry. Report that comment or send us a complete phone Opt-Out request, and we will take care of it!